Since 2011, the fourth Thursday of the month of April marks the International Day of Girls in ICT.  This date is promoted by the International Telecommunications Union (ITU), with the aim of reducing the digital gender gap, encouraging and motivating girls to participate in technology careers.
On April 24th, 2019, the Women's Special Interest Group (Women SIG) of the Internet Society, with the support of the Guatemalan Chapter of the Internet Society and UNESCO in Guatemala, held the colloquium "Girls in ICT: Future Internet Leaders", at the Spanish Cultural Center.
Participants in this activity included: Alejandra Reynoso, researcher and developer of the .gt Domain Registry (UVG graduate in Computer Science); Lidia Guerra, virtual education consultant (UVG graduate in Computer Science); Cecilia Marsicovetere who currently works with Cubesat Quetzal-1 (UVG graduate in Mechatronics Engineering); and Patricia Mejía, Representative of Microsoft for Central America and Venezuela. The speakers shared how their experience in the workforce has been and the challenges they have overcome to develop successfully in their careers. At the same time, they encouraged participating girls to do everything they aim for because "We set the limits ourselves" concluded the speakers at the end of their intervention.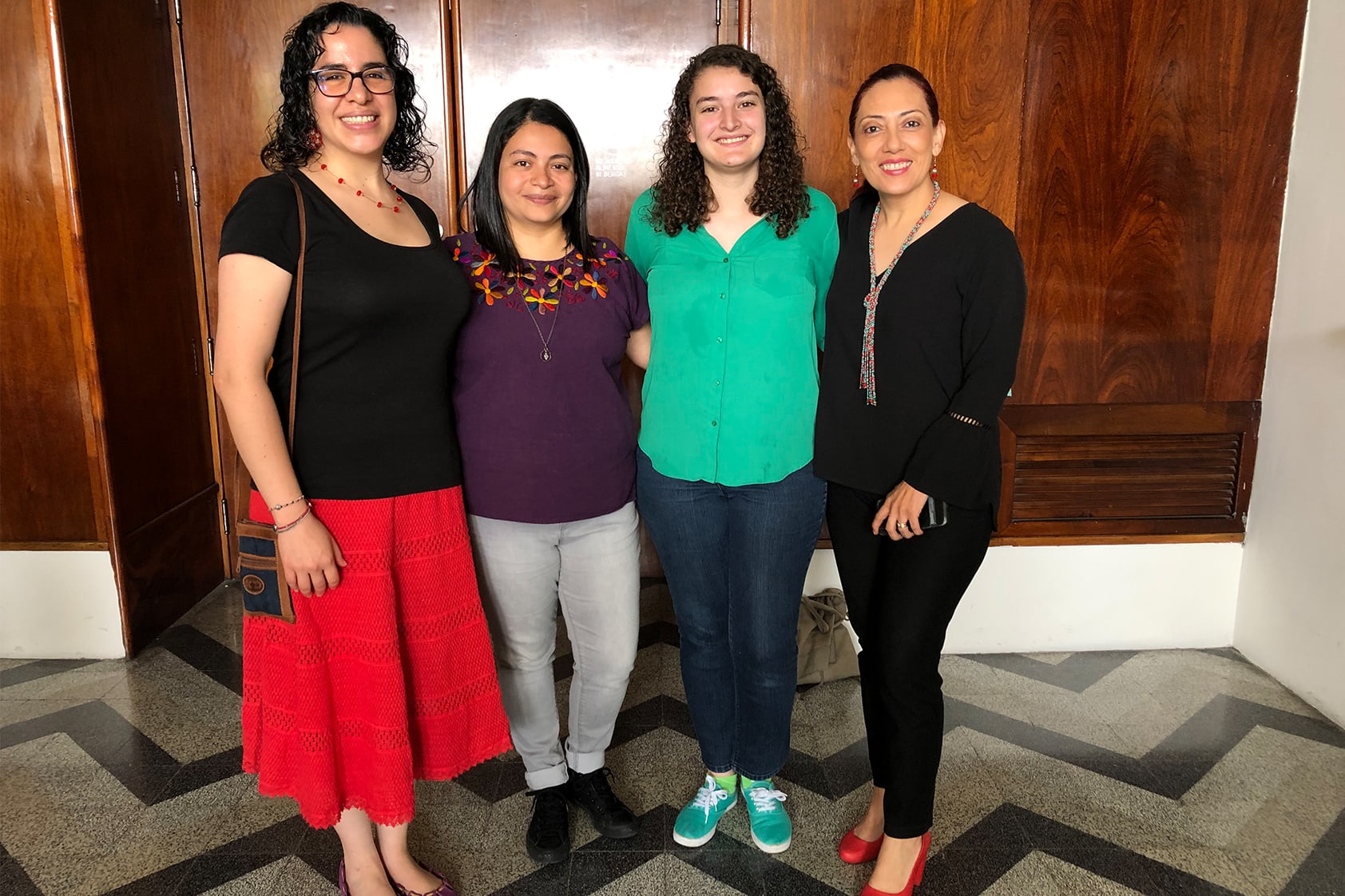 The challenges of STEM careers
Worldwide, there are not enough students training in STEM (Science, Technology, Engineering and Mathematics) fields.  To aggravate the issue, the number of female students in these fields is disproportionately low. The official ITU website underscores the importance of creating "a global environment that empowers girls and young women and encourages them to contemplate a career in the growing field of ICT".
In addition, support for the education of women and girls in the ICT sector is consistent with the 5th Sustainable Development Goal (SDG), which is dedicated to gender equality and empowerment for all women and girls through, among other things, information and communication technologies.
According data from UNESCO, in 2012, only 26% of all Guatemalan university  were studying STEM careers. Of these, 38% were women and 62% were men. This makes events like this one more important because it is necessary to encourage women to pursue studies in science and technology after finishing high school.  As Alejandra Reynoso said: "We are all capable of doing what we aim to do. Even if we are afraid, we must take the first step; so we can start moving towards our dreams."
You may also be interested:
Guatemalan elected Vice-Chair of ccNSO Council