Have you ever thought about what your life would be like without the Internet? It's difficult to imagine not being connected in some way or another. That is why in 2005 the Association of Internet Users of Spain made a celebration for this platform. This celebration served as a catalyst, for the Summit of the Information Society to propose to the UN that Internet Day be celebrated every May 17th; with the objective of becoming aware of the impact that information technologies have on the economy and society.
Dedicating one day each year makes it possible to highlight the countless advantages that this communication channel, which has become the most relevant in history, gives us. This year the Guatemalan Chapter of the Internet Society (ISOC Guatemala) organized the #InternetDay19 with the support of INTECAP and the .gt Domain Registry of the Universidad del Valle de Guatemala.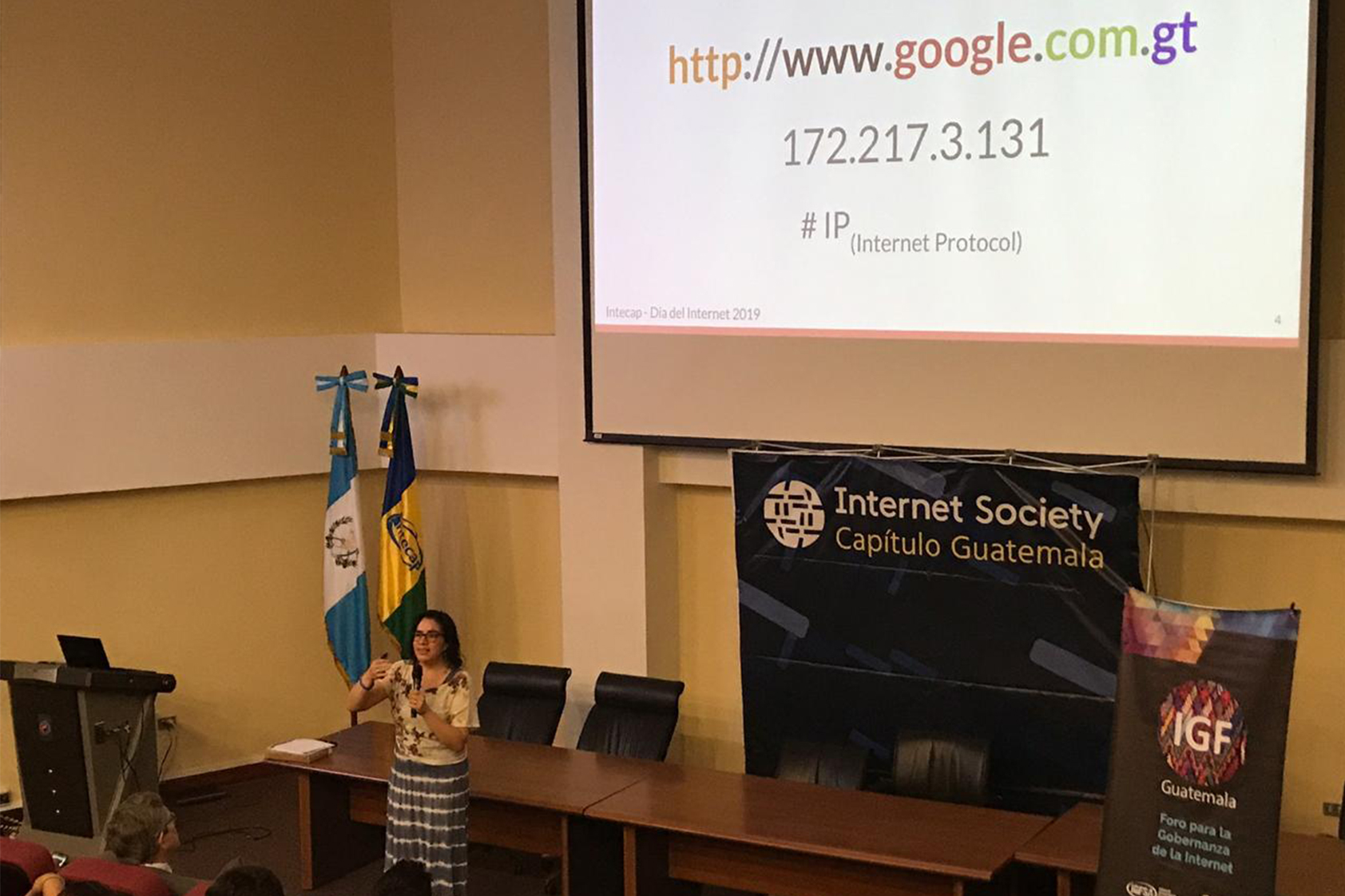 Some 150 people listened to 10 Internet experts. One of the topics was "Internet Governance" presented by Christian O'Flaherty, Senior Development Manager for the Latin America and the Caribbean Office of the Internet Society. O'Flaherty explained that the term refers to the processes and rules of how the network is managed. In addition, he invited participants to become more involved because cooperation and collaboration are still essential to maintain the innovation and growth of the Internet.
Using emojis in domain names
Alejandra Reynoso, researcher and developer of .gt Domain Registry, also participated in the same event. She gave the talk "Using emojis in domain names", in which she explained that it was not advisable to use these characters in domain names because they can present a series of problems, among which the following can be highlighted:
Many emojis are hard to distinguish from each other. For example, a user may not remember exactly the smiley face and type an incorrect one, accessing an undesirable website.
The introduction in 2015 of different skin tones in emojis associated with figures of the human body increases the risk of confusion, especially for users who can not perceive colors correctly.
In addition, there is no consensus on the way in which emojis are phonetically named. This makes it difficult to implement them in accessibility softwares, which is a barrier for people with reduced visual capacity.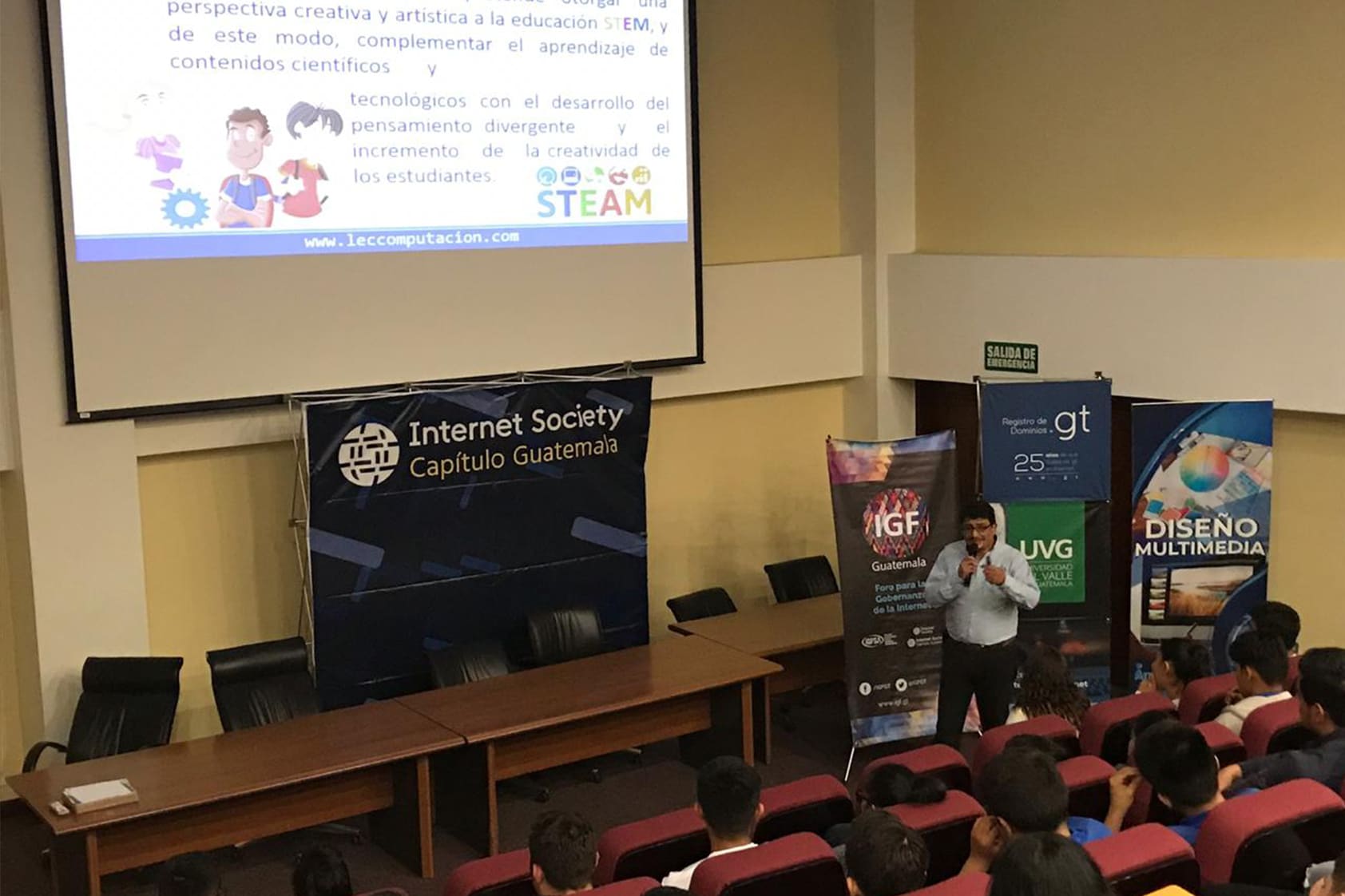 All of the conferences were broadcast on Facebook Live and the videos are availale at the ISOC Guatemala page. Other talks that took place during the event:
"The empowerment of STEAM Education, a response to face the 4th. Industrial Revolution" by Manuel Rodas, coordinator of the e-Education Working Group of ISOC Guatemala.
"Transform, Innovate and Grow Through Technology" by Francisco Montesinos of GBM.
"Protecting Identity on the Internet" by José Aníbal Silva of the Cybersecurity Working Group of ISOC Guatemala.
"Entrepreneurship in the world of the Internet of Things" by Jorge Guajardo, board member of ISOC Guatemala.
"Cyberbullying" by Devora Meza of the Cybersecurity Working Group of ISOC Guatemala.
Our clients recommend us:
Why use a .gt domain name? "Because it represents identity, it's that simple. It's what identifies us. To know that we are GT is as proudful as shouting: We are guatemalans!" – José García / Wakamole Studio
You may also be interested:
Guatemalan elected Vice-Chair of ccNSO Council