USAID staff celebrated "bring your child to work" by hosting the Steam truck from the Universidad del Valle de Guatemala. STEAM truck leaders worked with children in groups according to age and carried out educational active learning activities in Science, Engineering, Art and Mathematics.
Science, Fun and Learning
We played with forces
"I had a lot of fun playing with my sphere robot, I even learned how it worked", Adrian Godoy, 4 years old. 
In this activity, the STEAM truck members showed kids from 2 to 4 years how to use robotic spheres. Children moved spheres across the floor using a remote control center.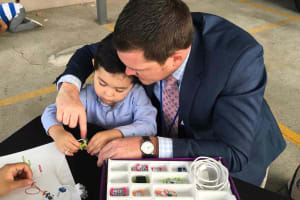 "My robot escaped! We raced our robots but mine was really mischievous" –Ignacio Colindres. 
Learning about littleBits™ and biodiesel
Children put together and programmed their own robots in this activity. At the end of the activity children showcased their robots. And finally, the STEAM truck team talked to the kids about reusable and renewable energy, of particular importance for the STEAM truck where biodiesel is used to fuel transportation.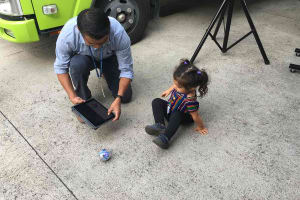 "They talked to us about the type of gas that is used in the STEAM truck. I was really impressed because I have always wanted to be a scientist, and the STEAM truck does pure science!" Matías Flores, 8 years old.
We thank USAID for inviting us to such a special event where we have a great time with all the children. Thank you for your motivation to learn in an innovative way!